So, I sat down with my popcorn and my sparkling seltzer to write all of y'all a story today. "Once upon a time, there was a certain (not to be named) Communist nation.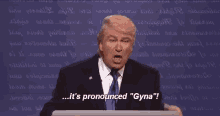 This nation felt like taking a massive crap on the world, so they decided to make a reasonably worse flu strain and name it coronavirus. They had to name it that too. If they named it BudLightvirus, no one would've gotten it.
Then, the entire world decided… hey, it would be really cool if we shut down literally everything. The stock market took that well. The End."
Now, the coronavirus is bad news. It will affect the economy and growth. It might not die off in the summer. It might keep spreading. It might even be a pandemic. It might even kill off the entire human race. But, if it comes to that, no one will care what's happening in your $500 Robinhood account. So, let's all assume the world will keep spinning and eventually the world and stock prices will go back to normal.
The media knows that people are fascinated by this story and what's happening with this virus though. So, they throw out click bait. Ever single one of these news sites is throwing out world ending news. You wonder why markets sell off.
I get that the virus will affect company's profits going forward. But did the entire market deserve to drop 15%? We have a word for that…
Personally, I'm still up a few percentage points for the month and was holding 50% cash for the last few months. I'm indifferent to the stock market dropping. In fact, I'm excited because I've had a few companies that I've had my eyes on for a while that are closer to buying levels.
So who are we looking at?
Valero (VLO): Oil refiner. Virus will affect profits. Excellent management. 6% dividend with 61% coverage. Has dropped 30% plus. Good long term buying opportunity. Maybe wait a bit more for people to over-react just a bit further.
Innovative Industrial Properties (IIPR): Weird, they reported stellar numbers yesterday and no one cared. Turns out, coronavirus hits medical marijuana facilities really hard. 5%+ forward dividend yield. Current 18 times forward FFO minimum. More like 14 more likely. Buy the farm.
Restoration Hardware (RH): Looking to write a post about these guys in the next day or two. Luxury furniture. Really high beta. Enough to deserve a 35% haircut in a week? I've personally bought a little in the past two days. If it keeps plummeting I'm going to buy way more. In March they're reporting and they're going to be around 10 times cash flow at this price (cash flow is growing 20%+ annually).
Sam Adams (SAM): Truly truely is going to be a winner. White Claws market share dropped with all the new hard seltzers released, Truly's market share grew. They reformulated all their flavors in October and hard seltzer is growing 100%+ each year. On a pull back, this is a nice investment for the new decade.
The point is: People are emotional and stupid. These are the same companies as they were a month ago. They now just have an "uncertain" next month or two and have a massive discount. Have a bit of perspective and realize that this too shall pass. Corona will go back to being a nasty beer, and those good companies will start going up again. Long term mindset folks.
Comment below if you think we're bonkers or if you have a company you have a question about. Happy hunting.